The Czech Republic played Poland the other day in the Euro 2012.  This of course meant that Old Town Square was completely packed.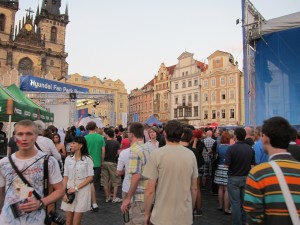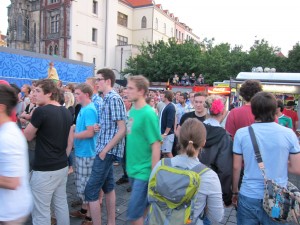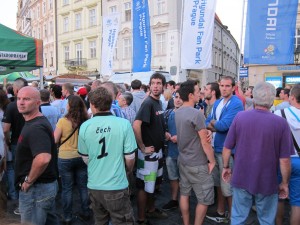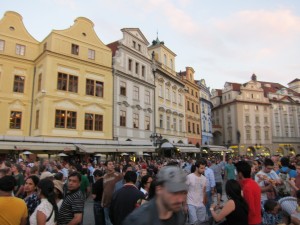 Caitlin thinks there should be bleachers with tickets only for short people.  It seems only fair.  There was no way to get any closer to the big screen than the shots above, but basically every little stand and kiosk in town had somehow found a big screen TV to play this on.  You could walk all around the tourist core of Old Town without missing anything if you really wanted to.
The Czechs apparently won.  We were actually in the square when they scored the only goal, fairly late in the game, and were shocked we weren't crushed in a stampede to the big screen.  Poland is actually the cohost of the tournament with the Ukraine and this was an upset by the Czechs that put the Poles out of it, so I can't imagine it was too pretty at the actual stadium.